A11 Hero Cordless Vacuum Cleaner
Wall Mount Dock
Enhanced extreme suction
Up to 40 minutes runtime
3 power modes to suit any task
4 stages fully-sealed filtration system
Continuous power mode switch lock
Inside-out beautility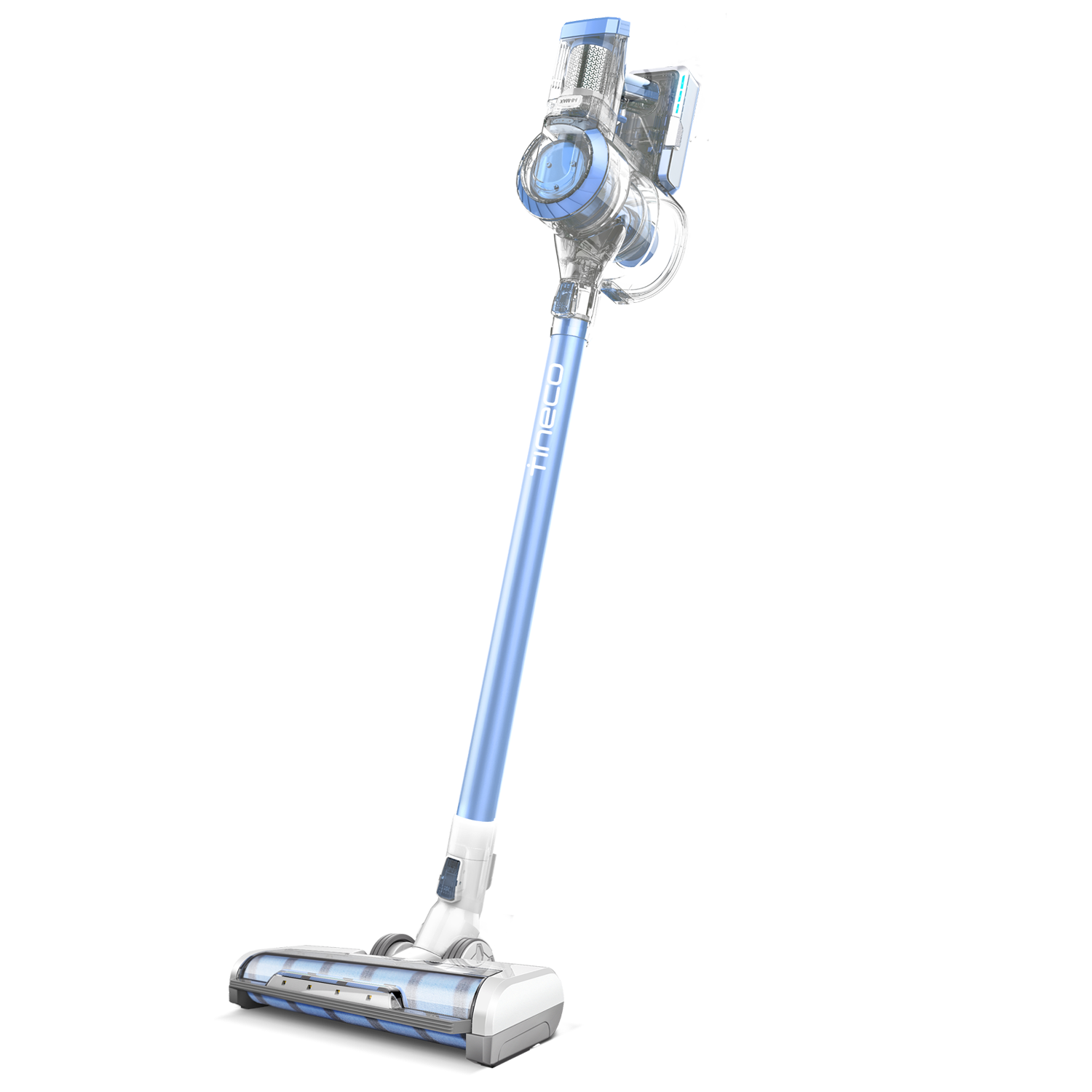 Wall Mount Dock for Easy Recharge & Storage
Dual charging wall mount holds the vacuum and 3 accessories onboard for easy storage and battery charging. Save your space and keep your home tidy and neat.
3 power modes to suit any cleaning task
Tineco A11 Hero has 3 suitable power modes to choose from when you need it. Daily cleaning tasks in Suction Mode I & II, and cleaning stubborn dirt in Max mode.
Detachable 2500mAH Lithium Battery provides up to 40 minutes of uninterrupted runtime, great for whole-home cleaning. Additional batteries are available to order separately to further increase runtime.
120W Impressive Suction Power
Brushless Motor provides ultra-quiet powerful suction up to 120W in Max mode for 24 mins deep thorough cleaning, delivers high performance on carpets and hard floor.
Max suction is 5 times than ordinary DC motor cordless vacuum cleaner.
4 Stages Full Sealed Filtration System
Captures 99.99% of particles ejected while cleaning, lock in small particles without leakage and expels non-allergenic fresh air.
Converts to Handheld in a Breeze
Easily converts to a handheld vacuum and satisfy your variety of cleaning needs. The mini power brush is excellent for vacuuming upholstered furniture, mattresses, and more. Removes pet hair and embedded dirt at ease.
Trigger or Continuous Power Mode
Two modes meet your different cleaning demands. Trigger mode to pick up debris for instant cleaning. Continuous Power mode is perfect for the whole house cleaning, prevent your finger from tiring.
50% Larger Dustbin One-touch-empty
0.6 ltrs capacity for dirt. Release the trapped dirt from the dustbin with one finger operated button. The whole dustbin and components inside are detachable and washable.
Tineco A11 Hero - Cordless Vacuum Cleaner | Price : RM 2,199
Tineco A11 Hero
Price : RM 2,199